Today's post is brought to you by the letter S. S is for Sick. Which, in case anyone has noticed my absence, is the reason I haven't been around for the past week. On the plus side, I'm finally vertical which is a step in the right direction. Baby steps, y'know.
All that time spent horizontal gave me plenty of time to ponder. Because (hold on to something now) I felt so poorly I didn't even want to read.
Yeah, yeah, I know. It happens. But back to my pondering. Once I was able to get semi-vertical (propped up in bed) I noticed that my email inbox and Bloglovin' feed were blowing up with posts about Harry Potter and the Cursed Child. Posts about its release, posts about going to midnight HP events, posts about expectations, posts about the sheer excitement over a new entry into the world of Harry Potter. And as I took all that in, my own feelings were... meh.
See what I did there? ;)
Now before anyone gets all up in arms and puts a curse on me, let me explain: I loved Harry Potter. I read all the books, I saw all the movies. I was thoroughly captivated by the epic story. I even remember the thrill of the release of the final book and the excitement of finally having it in my hands.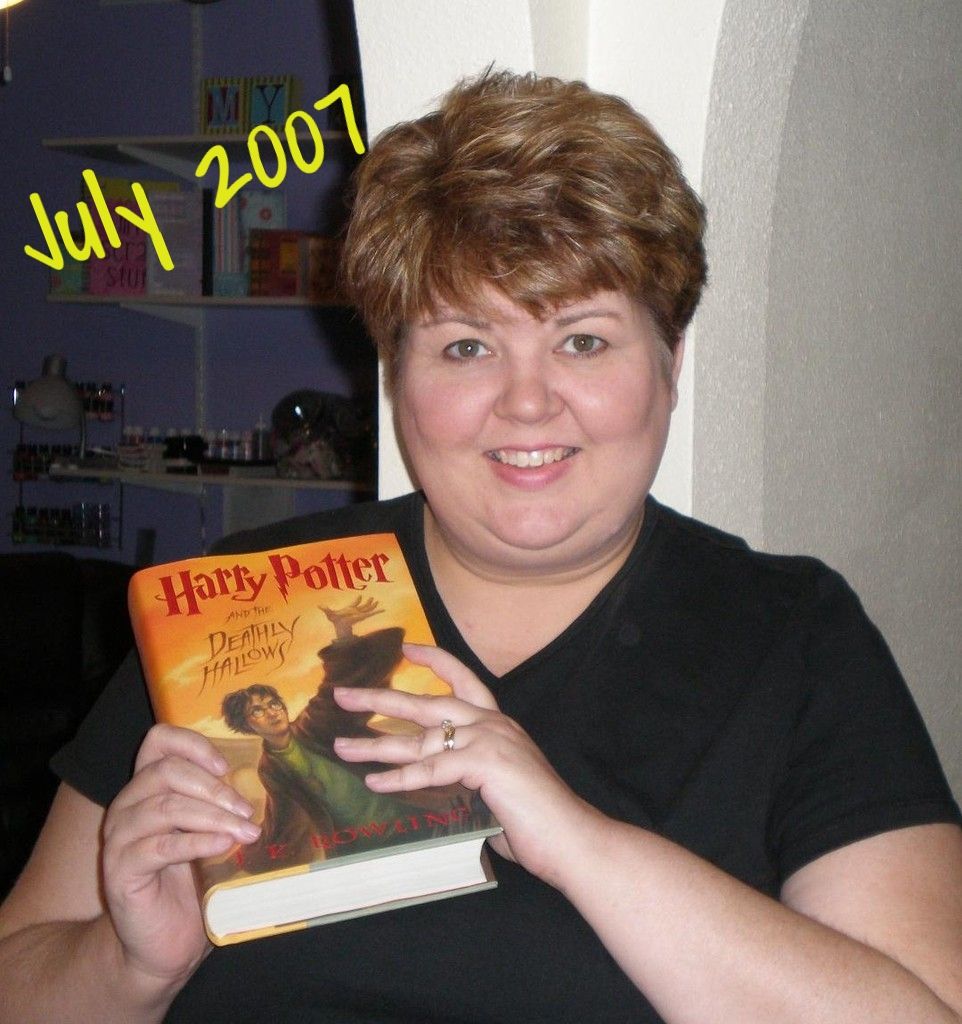 But, no matter how much I enjoyed it all, my feelings about the series will never match those who grew up with Harry Potter. When Harry Potter and the Sorcerer's Stone came out I was already 29 years old. (And by the time the Deathly Hallows released ten years later... well, you can do the math.) Reading any book as an adult will guarantee a different experience than if the book was read in childhood. And I think that goes tenfold for a series as beloved as Harry Potter.
There's something magical about experiencing a special book in childhood. Especially a story as amazing as Harry Potter. It becomes part of the fabric of your childhood. Memories of reading the books for the first time in elementary school, or receiving one of the books for Christmas... they're woven into a special time of life that is filled with nostalgia.
So when I see readers/bloggers of a certain age gushing with excitement over Harry Potter and the Cursed Child, I'm happy for them. I know that for them this is an epic event. An addition to a series they have known and loved their entire lives. But for me it's different. My childhood did not include Harry Potter. It was a series that I read and loved as an adult and... that's it. For me, it's over. It was over when I read the Deathly Hallows in 2007. And it was over (again) when I saw the final movie in 2011. It's not something I feel any need to revisit.
So, as happy as I am for my friends who are beside themselves with the release of the new book, I'll be sitting this one out. Enjoy, my Harry Potter-loving friends!
Will you be reading Harry Potter and the Cursed Child?
Do you have a different sort of love for the books you read as a child?