August topic:
What are your reading rituals? Do you have a reading nook? What snacks or drinks must you have handy? Share pictures and recipes!

A comfy chair is a must. Preferably one with a view of All The Books (or at least some of the books).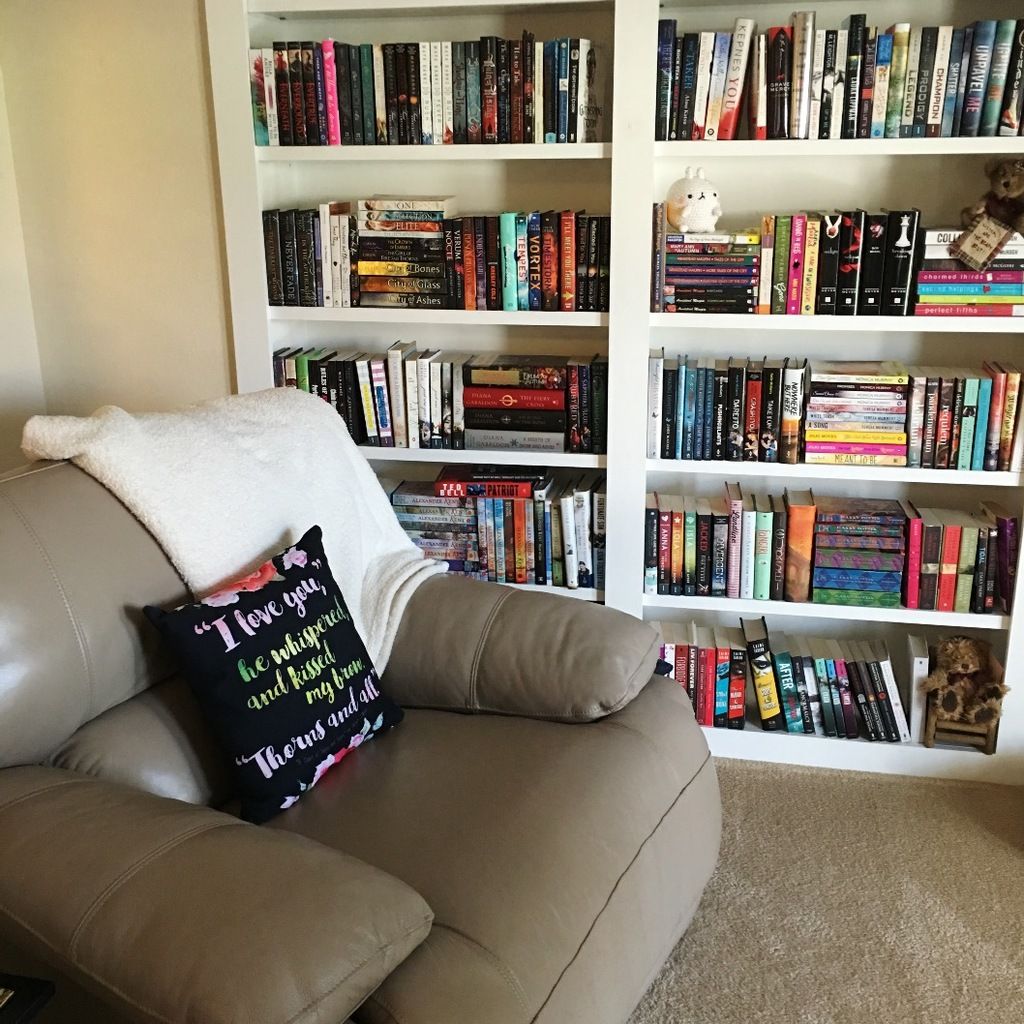 No food while eating (no sticky/greasy fingerprints on the pretties!) but a drink is always a good thing. A glass of sweet iced tea, a bottle of water, or (during the 9 days of winter Florida gets each year) hot chocolate hits the spot.
Of utmost importance: choosing the right bookmark to go with each book. This is completely arbitrary and cannot be explained. It's a special gift, people.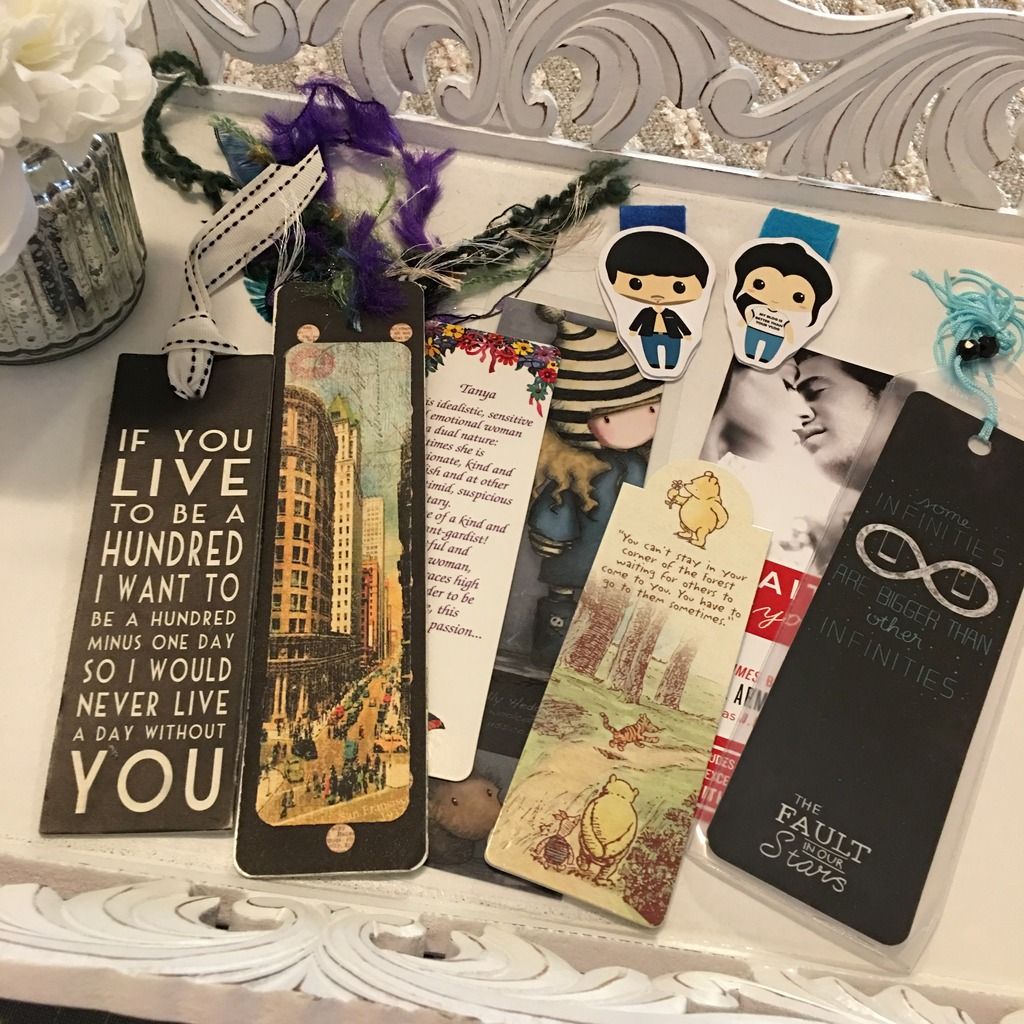 Have an adequate supply (i.e. stockpile) of page tabs at the ready. Enthusiastically tab every swoon-worthy line of dialogue, every dramatic scene, every moment that Cannot Be Forgotten.
Update GoodReads obsessively. As soon as I start the book, as I'm reading the book, as soon as I finish the book. Obviously everyone needs to be appraised constantly of my progress.
Do you have any reading rituals? Let's discuss!