That's What He Said Thursday is a weekly meme created
from a favorite
book boyfriend (aka male protagonist) to his girl.
For more info, visit Chapter Break here.
When it comes to the Addicted series, it's almost impossible to play favorites. I admit to a serious soft spot for Lily and Lo, but honestly I love all couple (and all three guys) for different reasons. When it comes to Ryke, his love for Daisy is fierce and strong and it's hard to imagine two people who complement each other better.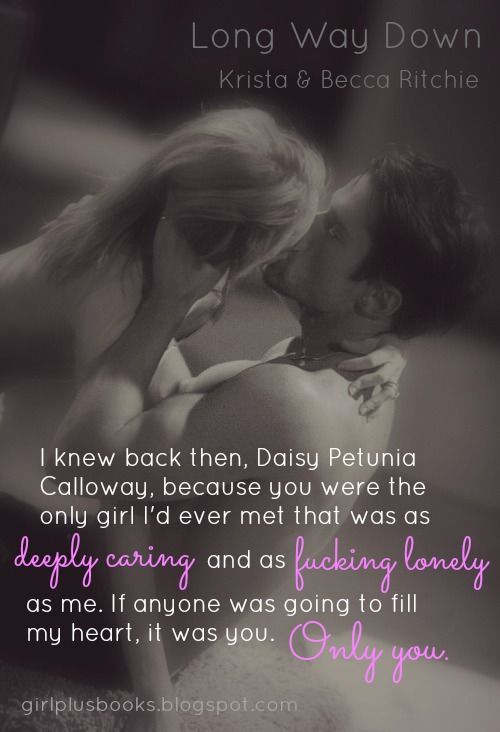 Long Way Down by Krista and Becca Ritchie
Addicted series #3.2, Calloway Sisters series #4
What is your favorite book or series with an ensemble cast?