That's What He Said Thursday is a weekly meme created
from a favorite
book boyfriend (aka male protagonist) to his girl.
For more info, visit Chapter Break here.
It's been almost two years since I read The Coldest Girl in Coldtown by Holly Black and I still think about it. Obviously it made an impression. Black's take on vampirism was so unique and the whole book had a quiet, foreboding kind of atmosphere. It's one of the *very* few stand-alones that I wish was a series. I truly need more Gavriel in my life. Equal parts calmly sane and utterly mad, Gavriel was capable of shocking acts of violence but had a surprising streak of compassion and loyalty. The romance factor was on the down low and doled out in small, delicious bites. (*wink*)
"I love you, you see... and I fear I have no way to say or show it that isn't terrible, except coming here.
I would kill everyone in the world for you, if you wanted. Or not, obviously."
"Tana. In all my long life, though there were many times I prayed for it, no one has ever saved me.
No one but you."
"You are more dangerous than daybreak."
Photo credit: charlesmmacauley.tumblr.com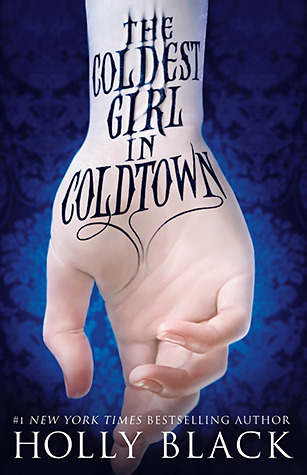 Do you participate in That's What He Said Thursday?
Or just have a favorite quote you want to share?
Leave a comment and tell me about it. :)