Just answer three questions and share what you're reading.
All my moaning about the serious lack of winter this year worked! LOL We seem to be getting a last blast of winter with unseasonably cold temps. It's dipped into the 30's the last few nights and temps are staying in the 50's during the day. Go ahead and laugh, my northern friends (I know you are! LOL) but that's cold for Florida in March! I'm loving it, though. It'll be way too hot, way too soon so I'll take the cold for as long as it lasts! :)
WHAT ARE YOU CURRENTLY READING?
A Court of Frost and Starlight (ACOTAR #3.1) - Sarah J. Maas
I've heard time and time again that people were disappointed in this one, that nothing of importance happens, that it can be skipped... but guess what? I don't care. :) It's been almost two years since A Court of Wings and Ruin and I miss these characters. I love revisiting them, I love the different points of view, I love the peek into their lives since the war with Hybern. I'm eating this one up with a spoon and enjoying every bite.

♥
I started the audio version of Watching You on Sunday and I'm slowly getting pulled in. Lisa Jewell has a way of doling out information bit by bit that is seemingly innocuous but as it starts to pile up you can just feel something looming on the horizon.
WHAT DID YOU RECENTLY FINISH READING?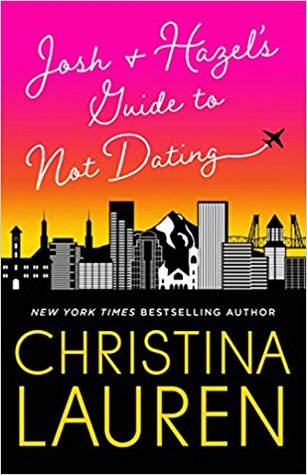 Josh & Hazel's Guide to Not Dating - Christina Lauren
This book! Oh my goodness, I have so much love for Josh and Hazel and their story. Never have two people belonged together more. They were so precious and their story did my heart good. Plus, this one was riotously funny and I laughed my way through page after page. And an epilogue that gave me all the feels. Another big, big hit from CLo!
WHAT DO YOU THINK YOU'LL READ NEXT?
What are you currently reading?
I wanna know! :)