Just answer three questions and share what you're reading.
WHAT ARE YOU CURRENTLY READING?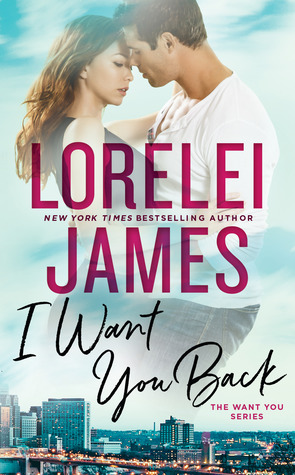 I Want You Back - Lorelei James
This is my first by Lorelei James and for the most part I'm enjoying it. While the dialogue sometimes doesn't ring true, I like both the main characters and I'm all about a second chance romance. Jaxson is a recently retired pro hockey player so it's got bonus points already. :) Fingers crossed that this ends up being a winner.
WHAT DID YOU RECENTLY FINISH READING?
The Girl He Used to Know - Tracey Garvis Graves
Another 5 star read! I don't know what it is, but 2019 seems to be my year for amazing reads - and I'm not complaining! This latest from Tracey Garvis Graves became an instant favorite. I adored Annika and Jonathan and even an event near the end that had me on the fence at first ended up working for me. Review is coming next week!
I just finished listening to the audio of Riveted this morning on my way into the office. I really enjoyed getting Church and Dixie's story but the ending left me a little wanting. It was a little abrupt and instead of the (very brief) epilogue giving me more of Dixie and Church it was mainly jut a set-up for the next book in the series.
WHAT DO YOU THINK YOU'LL READ NEXT?
I've read and loved Emma Chase's Royally series and have seen nothing but raves for Getting Schooled. I picked this one up from the library - despite the completely cringey cover. (Ugh.) I also have My Favorite Half-Night Stand on hold at OverDrive and should have it any day. Looking forward to more Christina Lauren!
What are you currently reading?
I wanna know! :)